BOUTIQUE SPA
LA SERRA
Immerse yourself in an oasis of peace and serenity. Based in a converted 19th-century greenhouse adjoining the hotel's swimming pool, the exclusive Boutique Spa La Serra in Sorrento sits amid olive and orange trees, and is designed according to principles of Feng Shui.
The Spa features three highly comfortable cabins, and a private suite for couples with its own Jacuzzi bath tub, dressing room and large private garden for relaxation.
The exclusive Valmont beauty product line is used for all face and body treatments and are available for purchase at the Boutique Spa La Serra. Choose from a wide variety of services, including a complete selection of signature treatments, face and body treatments, massages, manicures, pedicures and waxing.
We recommend that you contact the Spa in advance to pre-book your service to ensure availability.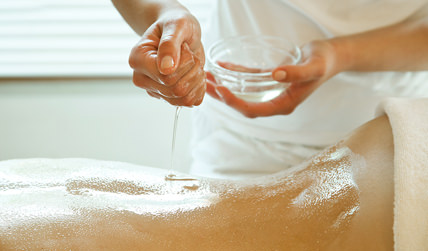 SIGNATURE
The Signature Rituals express our concept of unconventional luxury: intimate, comfortable and exclusive. They have been designed to be enjoyed with a loved one and create special moments we hope will last with you long after you leave.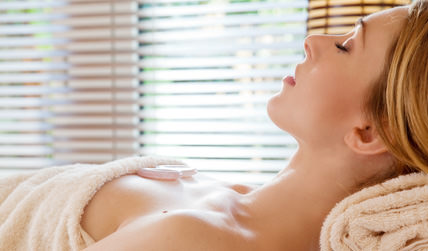 BODY TREATMENTS
Choose among a wide selection of body treatments designed for a targeted action. Using specific pressure during massages, the therapists stimulate the key points of the body's vital energy combining relaxation and effectiveness.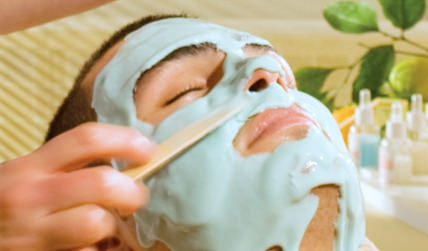 FACIAL TREATMENTS
La Serra is a specialist in Valmont highly effective facial treatments to fight the signs of ageing and leave the skin radiant, rejuvenated, and always well hydrated. Valmont face rituals are based on the results of advanced research by the Swiss leading anti-aging brand.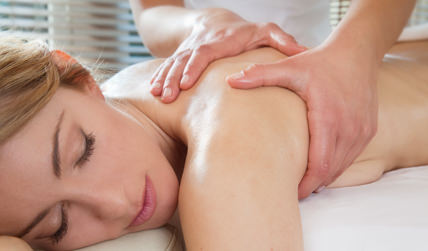 MASSAGES
Unwind and relax at La Serra with our body massages. Ask for the Personalized to target specific needs. Or indulge in the pleasure of a Hot Stone massage if particularly tired. Swedish, Aromatherapy, Anticellulite, and all other massages can also be enjoyed in the couple suite.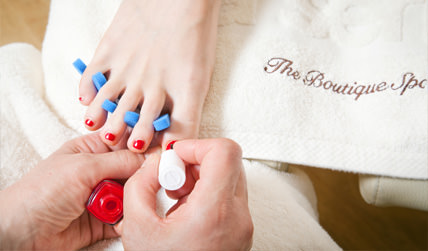 BEAUTY
La Serra beauty services include stylish manicure and pedicure with O.P.I. nail varnish and gelcolor. And the nail suite enjoys a beautiful view over the hotel pool.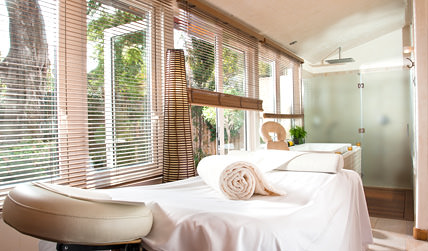 INTERIORS
Beautifully built in a 19th century greenhouse redesigned according to Feng Shui, with comfortable private treatment rooms and exclusive suites, La Serra provides a unique five-star journey for everyone. Our special double suite is perfect to enjoy a couple ritual in a unique and private environment.
Choose your treatment now
We suggest to book your service in advance by mail or telephone.
E.
laserra@exvitt.it
|
T.
+39 081 877 7877
Open Tuesday to Sunday from 11:00 am to 7:00 pm. Closed on Monday.
FACE and BODY PRODUCTS
All the skin-care products we use can be purchased at the Boutique Spa La Serra to continue your wellbeing treatment at home.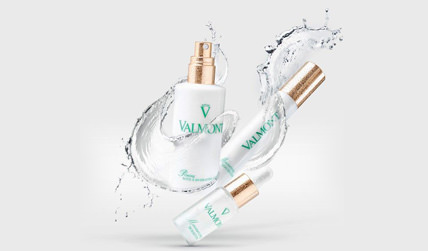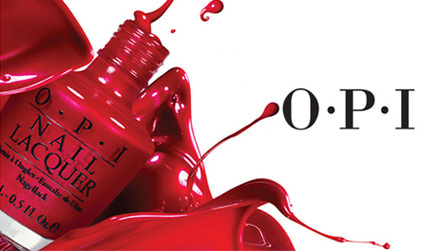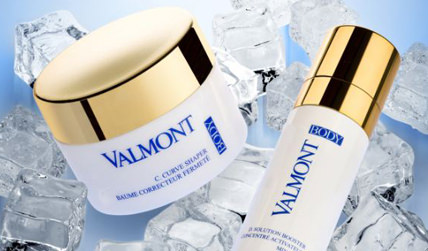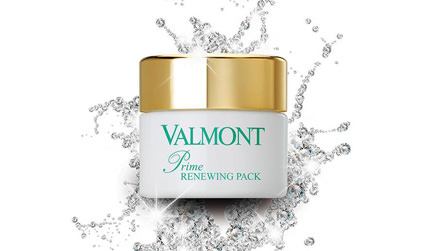 SWIMMING POOL
Our swimming pool with solarium and whirlpool hydro-massage is set in the hotel grounds next to the Boutique Spa La Serra, encircled by a large seating area with relaxing loungers. There is a separate pool for children as well as a playground with football goal areas nearby.

Right next to the swimming pool, the open-air L'Orangerie restaurant serves light and tasty dishes throughout the day, including pizza from the wood stove. Opening times: 8am - 6.30pm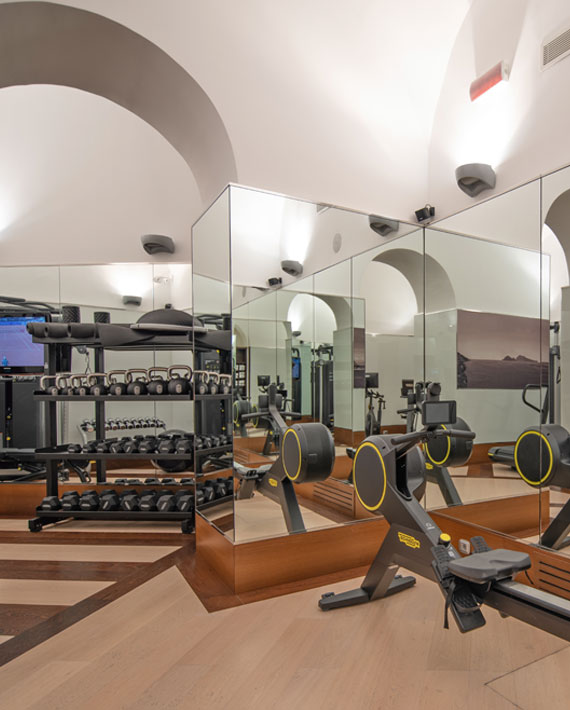 THE GYM
Located on the ground floor of the hotel and fully air conditioned, the gym ensures that guests are able to commit to their fitness plans while travelling. Combining state-of-the-art fitness equipment from Technogym, guests can use the gym to keep toned, fit and in shape.
We can also organise one-to-one sessions with a personal trainer while you are staying with us. Just contact the concierge and we will arrange this for you.

TESTIMONIALS
" The pool and gym are stunning and ultra modern despite the rest of the hotel keeping its 1900's Italian charm which, for ourselves, was litterally perfection."
Tripadvisor guest review
" I would like to take a few moments to express my total appreciation for the personal training staff. Many thanks "
Tripadvisor guest review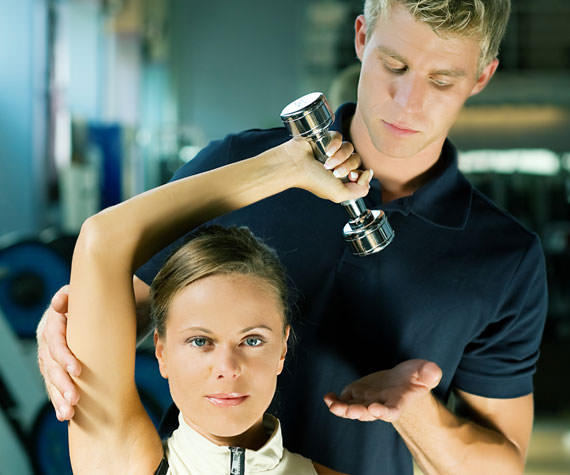 PERSONAL TRAINER ON REQUEST
Our fitness area is available exclusively for guests who want to keep in shape while relaxing in our hotel. We can organise private one-to-one training sessions with a qualified personal trainer, so you don't have to break your fitness goals while away from home.